About Chris Harrison
I am currently qualified as an NLP Master Practitioner and NLP Trainer, licensed by the Society of NLP. I also have certificates in Design Human Engineering (DHE) and Neuro-hypnotic Repatterning (NHR).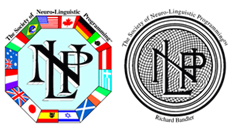 I completed my NLP Practitioner and NLP Master Practitioner training with Richard Bandler, Paul McKenna, and Michael Breen in 1997, and have been working with clients ever since. I am also licensed in the technologies of NHR and DHE and have taken various NLP trainings over the years.
I have also been an active member of Toastmasters International for several years, acting as President of a speaking club in my home county of Hertfordshire, and competing in public speaking contests whenever possible. I have also performed standup comedy at various clubs around London.
I believe in living a full and active life.
Whether jumping out of a plane, scuba diving with sharks, rock climbing, pot holing, or dealing with a particularly stubborn phobia, I hope my energetic and tenacious approach shines through.
I live in the village of Braughing, Hertfordshire, UK, with my partner Caroline and sons Joshua and Zach.
I provide NLP Consultations over skype.
Testamonials for Chris Harrison
The following testimonials are from some of my previous clients:
Just a quick note to thank you for all your help with my phobia - I must admit to being a bit of a skeptic at first, but the difference in me since working with you has been amazing. Asking for help was the hardest part - because I had had my phobia for so long, I was almost comfortable with it and I was worried about how I would be after working with you. But since then, I have not looked back. Thank you!
I wanted to get back in touch to let you know how everything is going. My confidence (or lack of it) was always the thing that held me back - job interviews/relationships/social events - you name it! Hypnosis has really brought me out of my shell - without it, I would still be one of life's spectators.
R.T. - Hitchin, Herts
I would never have believed that anyone was capable of boosting my confidence at work. With your help however, presenting to colleagues is no longer the trauma it once seemed. Thank you very much.
C.E. - Datchworth, Herts